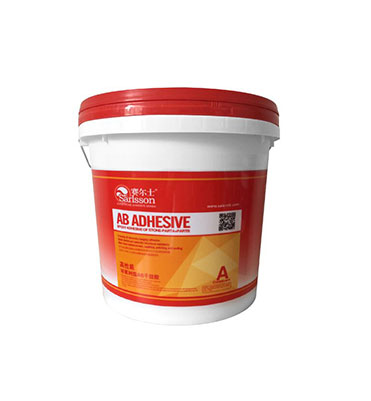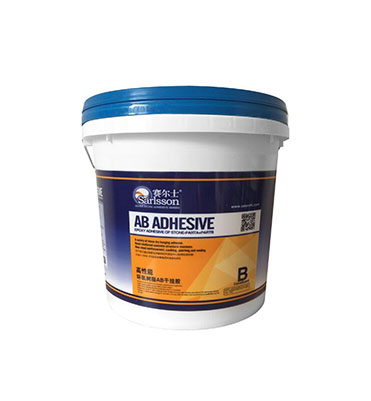 Epoxy AB Adhesive
Main Composition
Epoxy resin, organic modified amine, quartz powder
Application
The dry bonding of hanging parts for internal or external stone wall
Reinforcing or bonding of the precast concrete or structure frame
Bonding or pattern making for the tiles and marbles
Fissure filling for concrete
Joint for tiles, brick and concrete, etc
Product Brief
Main Composition
Epoxy resin, organic modified amine, quartz powder
Application
The dry bonding of hanging parts for internal or external stone wall
Reinforcing or bonding of the precast concrete or structure frame
Bonding or pattern making for the tiles and marbles
Fissure filling for concrete
Joint for tiles, brick and concrete, etc
Anchor adhesive.
Not available for smooth surface;
Not available for stone surface finished care processing;
Not available for working in water or oil surface.
Main Properties
Fine aging resistance, strong tenacity, water-proof and moisture-proof after curing, Chemical resistance, weather resistance(-10-90℃)
High thickness adhesive with no liquid dropping and high utilization ratio
Fine quake-resistance, super shock resistance, high compression strength and tensile strength, etc
Non-corrosion, no harmless to human body.
Clean operating environment, low construction cost, reducing the process of lime and sand transport and the expense of silt displacement
Typical Physical Properties
Part A
| | |
| --- | --- |
| Resin type | Epoxy resin |
| Appearance | Gel in white color |
| Viscosity(25℃) | 10,000-30,00 .P |
| Density | 1.5-1.6g/cm3 |
| Shelf life(10 -25℃) | 12 month in cool place |
| Dangerous composition | none |
| Garbage discharge | Base on national laws and local provisions |
Part B
| | |
| --- | --- |
| Main ingredient | Organic modified amine |
| Appearance | Gel in cream color |
| Viscosity(25℃) | 10,000-30,00 .P |
| Density | 1.5-1.6g/cm3 |
| Shelf life(10 -25℃) | 12 month in cool place |
| Dangerous composition | none |
| Garbage discharge | Base on national laws and local provisions |
Technical data
| | | | |
| --- | --- | --- | --- |
| Item | Standard index | Tested data | Test standard |
| Working time (25℃)/ min. | 5-30 | 15 | GB/T12954-1991 |
| Working temperature/ ℃ | -10-40 | -10-40 | GB/T12954-1991 |
| Using temperature/ ℃ | -45-90 | -45-90 | GB/T12954-1991 |
| Impulsion intensity Kg/m2> | 3.0 | 4.5 | GB/T2571-1995 |
| Shear Strength /Mpa | 8.0 | 18.0 | GB/T7124-1996 |
| Impress strength/MPa(stone-stone) | 10.0 | 17.0 | JC 887-2001 |
| Impress strength/MPa(stone-steel) | 10.0 | 17.5 | JC887-2001 |
Attention
Make the bonded surface rough
Operating temperature: -10-45℃
Do not move the bonded parts until it is solidified completely
Heat the adhesive to 30-40℃ if used in winter
Do not operate in the wet place
Effective operating period for mixed adhesive is 15 minutes
Do not return the mixed adhesive back to the cans
Clean the tools immediately with acetone after using
Keep away from children to avoid eating mistakenly
Shelf life:12 month (stored in dry and ventilate place), if the quality is unchanged after guarantee period, it also could be used
please carefully read the operating instruction on the package before using
Instruction
Surface pretreatment: bonded surface must be clean, no laitance, no dirt, no loose mortar, no oil, etc
Mix A with B according to the ratio 1:1 and stir them fully until the mixture achieve uniformed color
Paint the bonded surface evenly with the steel scraper or other tools like this
Packing
| | | |
| --- | --- | --- |
| 2 kg / set (A+B) | 8kg / set (A+B) | 20kg / set (A+B) |
| 9 set / Ctn | 1 set / Ctn | |
Copyright © 蚌埠赛尔时代工贸有限公司 皖ICP备17024280号
技术支持:智导互联